KODU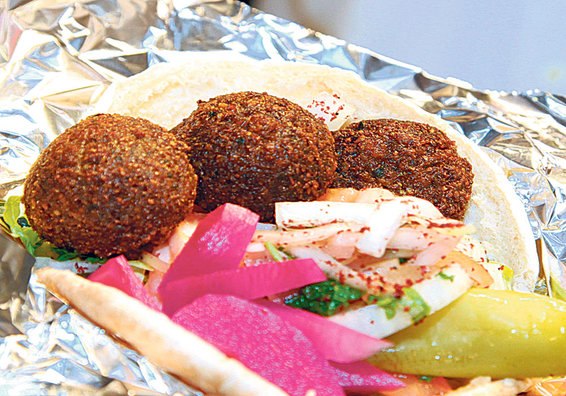 About Our falafel
Our falafel is made from 100% chick peas and spices,no other beans . falafel are fried with 0% collesterole free oil. Salads: Iceberg salad, tomatoes, onion mix (a mixture of onion parsley and sumac), and last but not least the marinated turnip! Sauces: White sauce,Tzaziki style used with Turkish/greek yogurt 10%, tahini and spices. red sauce: salsa style sauce with tomato past and zaatar spices. Tahini sauce (coming soon!): made from pure tahini paste, lemon juice and other spices. The bread, Pita and wrap (lebanese bread) are imported from sweden. The most important of all is: it is made with Love!
Watch a video about Papa joe Falafel!
FALAFEL MENU!

Papa Joe Falafel & Hummus take away´- kaasamüük!
Sadama turg

sadama 25-4, Tallinn.
Avatud E-L 11:00-19:00
p 12:00-18:00

 Open: Monday-Saturday 11:00-19:00

Sunday: 12:00-18:00

Parkimine 1h tasuta, iga järgnev tund 1eur!
Tere tuelmast!
 Ettetellimus helista; For preorder call 56854660
 New Menu!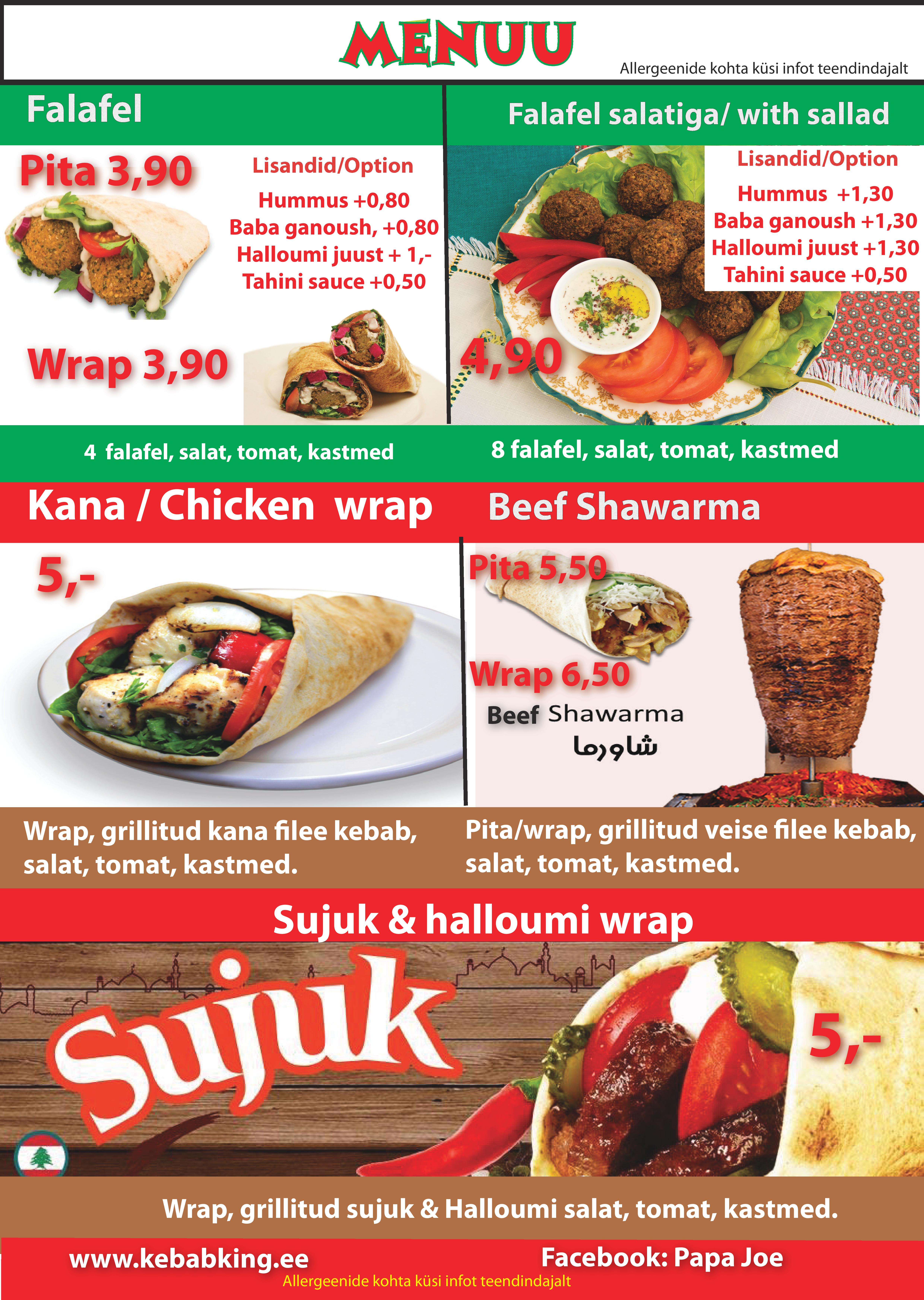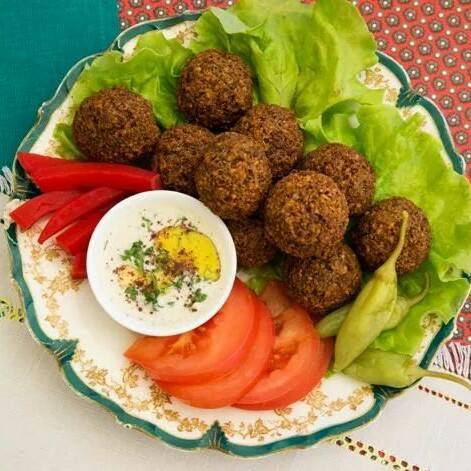 Catering lebanese food

Kogu oma perekond ja sõbrad kokku ning proovige lähis ida maitseid soolaste toitude kujul
Liibanonist. Kui te ei ole enne Liibanoni köögiga kokku puutunud, olge valmis toiduelamuseks,
mida te kunagi ei unusta!!
Get your family and friends together and experience a taste of the Middle East with savory dishes from Lebanon.
How to order?
The easiest way is by calling or e-mailling the order , by simply copy and paste the menu item  and the amount you wish inside the e-mail.